Hello all.
I am using OpenWrt on Netgear R6220. I have configured 3 WAN interfaces with mwan3 (wan, wanb and wanc). Recently, I noticed that my first wan (wan) is DOWN due to some fault in the fibre connection. But surprisingly , the OpenWrt still shows it as UP.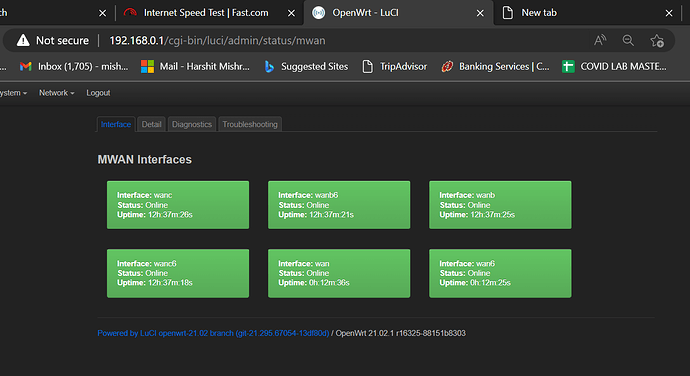 Ping to the tracking ip also failed.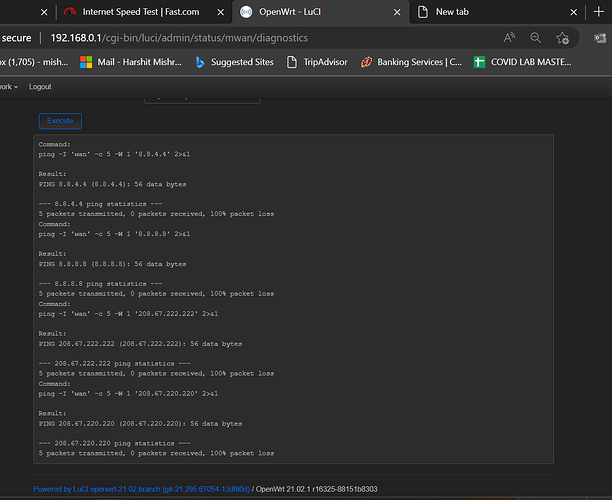 The wan is still shown as online.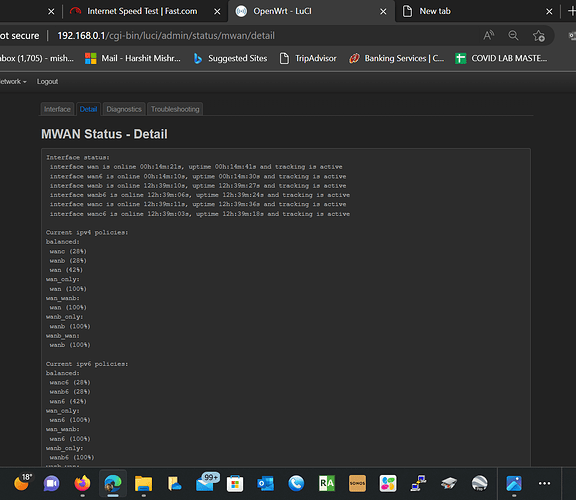 This is probably interfering with the load balancing as I am having trouble connecting to the internet on some of my devices even though wanb and wanc are working.
Please help.