I know what this terms mean and i have some knowledge of using networks
in linux with a graphical gui.
Im confused how to set the proper physic settings for alle the connectors
shown. Because i tried many times to find a logical way to set each of to
a network - unless the router was not anymore accessible. lol Yet i made
a backup before too much changes but it dont keeps the settings after a
reboot. WG is openwrt 18.06 and i want update.!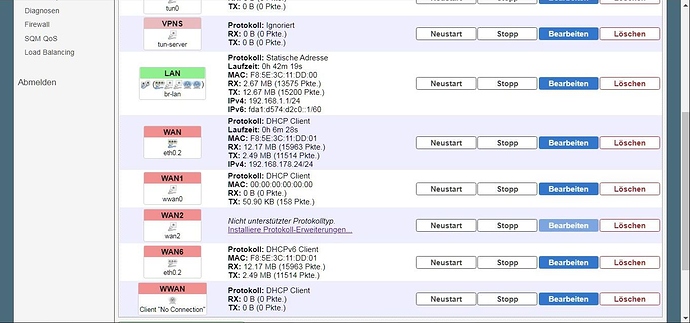 wan2 "missing extensions" are already installed and running.