Hi all,
I've just taken my Meraki MR33 out of storage to be used as an access point to better cover my house. I've upgraded to the latest firmware and have it setup as you can see below: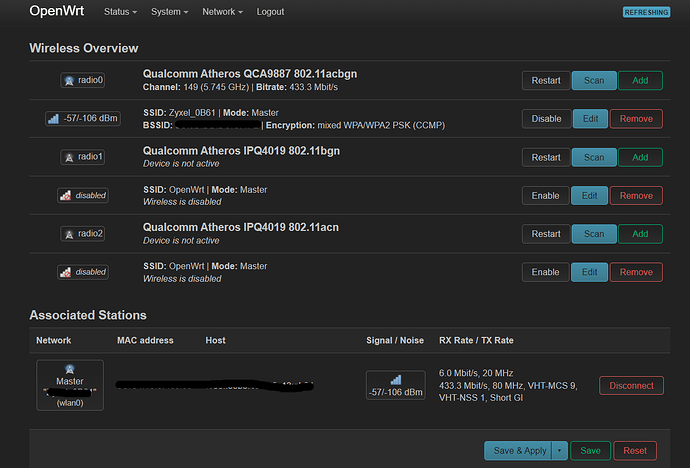 As you can see, I'm only getting a maximum throughput of 433.3Mb/s. I know this is half of 866 respectively, however can anyone advise what settings I need to do to get full throughput?
The device connected is my Google Pixel 7 pro. My laptop is the same with the speeds too, however these devices can push 866Mb/s fine, I've seen it when connected to my Asus router directly.
Thanks,
Owen