Hi all,
I have OpenWRT flashed and installed on a Raspberry Pi Compute Module 4 that has eMMC storage with capacity of 32GB.
After accessing LuCI, the first page, under "Memory" the total available for the system and it's 1.82GB as depicted.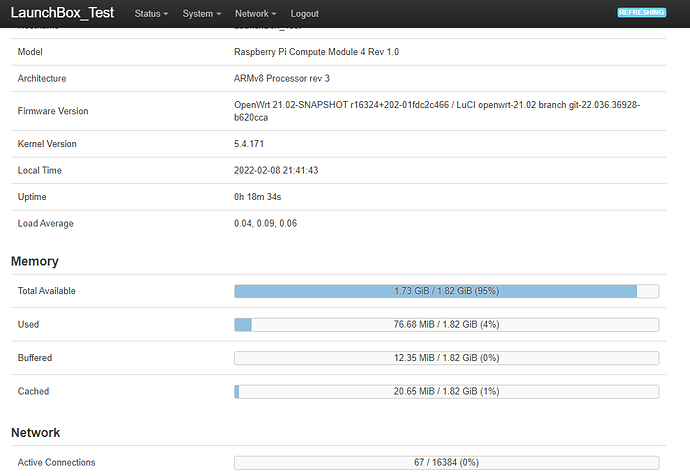 Sorry if this is a dumb question, I'm brand new to this and I don't have much experience flashing embedded systems. Is there any way have all storage available for the system? Like, 30GB or so available? The reason behind this is that I'll use OpenWRT to log gps coordinates and I'd like to have all storage available to host this data.
A little help will be appreciated.