Hello!
I just recently upgrade to 19.7.1 to 19.7.4 and LuCi HTTPS stopped working. Thought that I may need to re-do the luci-ssl configuration I followed:
https://openwrt.org/docs/guide-user/luci/getting_rid_of_luci_https_certificate_warnings
I used luci-ssl-openssl (instead of luci-ssl). I have also created a myconfig.conf file as per below:

which generated mycert2.crt and mycert2.key files in /etc/ssl/ folder and uploaded using Luci-uhttpd: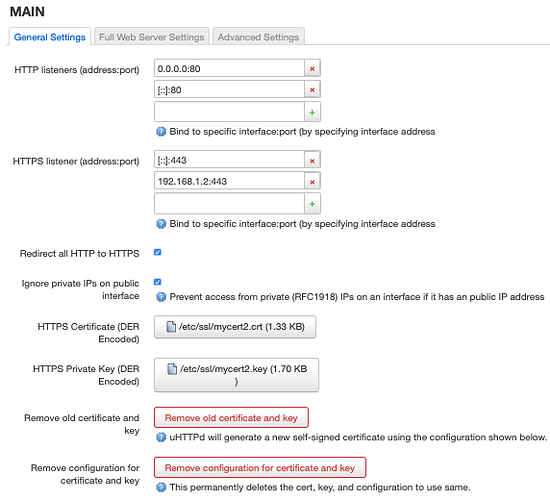 Saved and Applied the changes then rebooted the router for good measure.
After all of this, HTTPS still not working
Hope you guys can help me out
Sincerely,
Vince