I'm running OpenWRT 22.03.3 on an EdgeRouter X. ISP is Comcast/Xfinity.
I have a fairly standard LAN setup (br-lan, 192.168.2.1/24) with a similarly straightforward WAN IPv4 and DHCPv6 IPv6 setup as follows: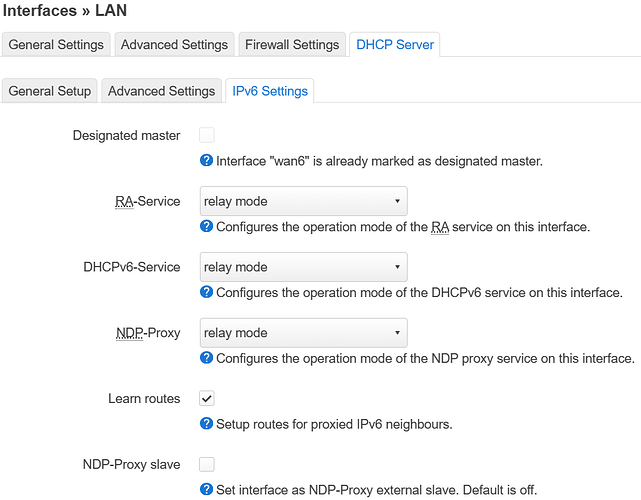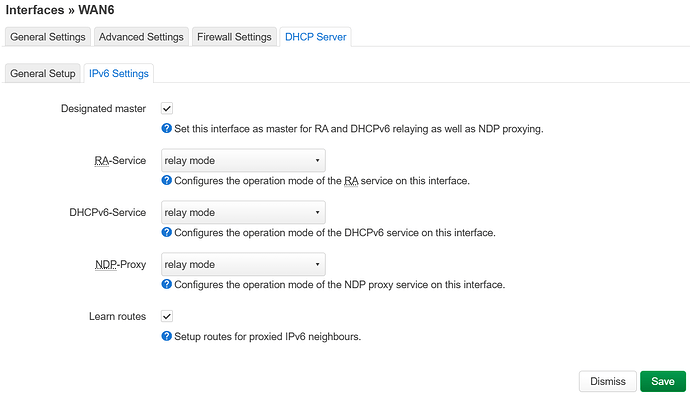 Everything works beautifully...initially. IPv4 connectivity is rock-solid. However, after some time has elapsed (at least a few minutes, but always less than an hour), I lose my IPv6 connectivity. OpenWRT still shows that the wan6 interface is up and running and all IPv6 routes still appear to be preserved, but pings to WAN IPv6 addresses time out on clients as well as from the router itself. Strangely, a simple restart of the WAN6 interface or sending a SIGUSR1 to the odhcp6c process will fix it, until the same thing happens again.
Any idea what could be causing this? I've used the exact same setup with Comcast/Xfinity at another location and everything was working just fine.