Hello.
This is my actual configuration :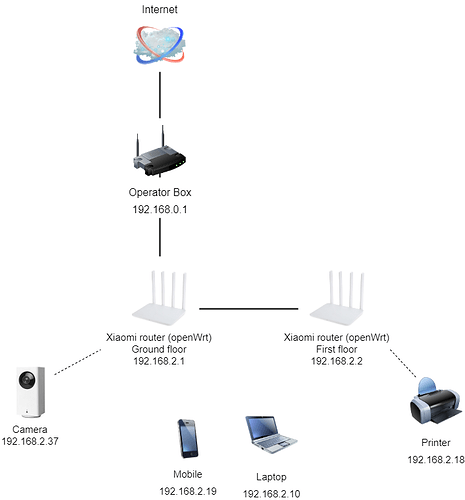 With this configuration, if I am connected to the 1st floor router, I can not access the camera via its local IP.
Before, the router on the 1rst floor was not an openWrt router, and it worked.
A setting must be done?
Thank you in advance.
PS : sorry for my english