I have just switched from the stock Linksys (and DD-WRT on occasion) to OpenWRT, and after spending two days struggling to get my USB3 Enclosure to work (nota bene: Don't install both ntfs kmod and ntfs fuse), I have finally both working miniDLNA and Sambav4.
OpenWRT 19.07.6 Status:


Drive Mount Options:

-o rw,big_writes,noatime
CrystalDiskMark result via mapped network drive to wired Windows 10 client: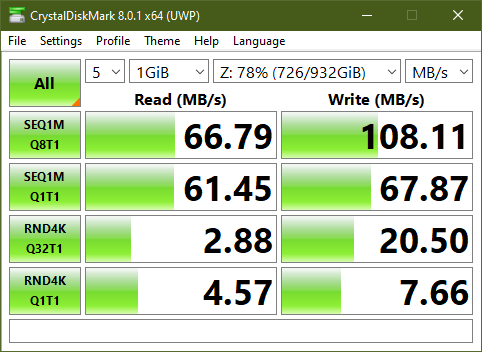 AMS DS-309U3 Enclosure:
WD Red 1TB WD10EFRX:
https://www.newegg.com/red-wd10efrx-1tb/p/N82E16822236342
I've read that the fuse implementation of NTFS is a bit slower than in-kernel can be, and that the CPU overhead can be detrimental on embedded devices.
The reason I bought my WRT3200ACM initially was that I saw a number of benchmarks that put its USB Storage performance way ahead of any other device in its class, and with the main goal of having an enclosure shared as a NAS-lite, I purchased.
I'm not sure how DD-WRT and the OEM firmware implemented NTFS support, but the drive was very fast/responsive then, and feels just as much so now when doing transfers via Windows Explorer.
Stable 100MB/s transfers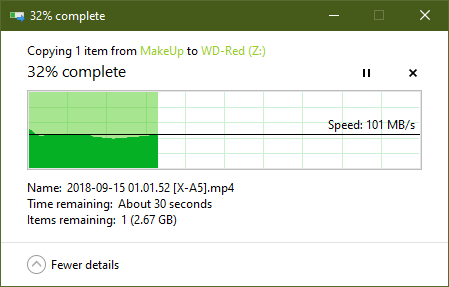 I'm just wondering if there would be any risk, or benefit, to me dropping the fuse NTFS support for the kmod one.
Thanks!