Hi all,
Im looking for some advice for configuring link-aggregation (/bonding/port-channel) of 2 lan ports of my OpenWRT-Router (Linksys WRT-3200ACM / OpenWrt 21.02.3 r16554-1d4dea6d4f ) in LUCI-UI and routing multiple VLANs each with their own network-interface through the port-channel.
I googled for quite some time and read multiple threads in this forum but im just not able to wrap my head around this topic.
I installed these extra packages and i think im able to do all necessary things in Luci but im not sure.
kmod-bonding 5.4.188-1
luci-proto-bonding git-21.222.28122-085bb7c
proto-bonding 2021-04-09-1
Im trying to achieve something like this: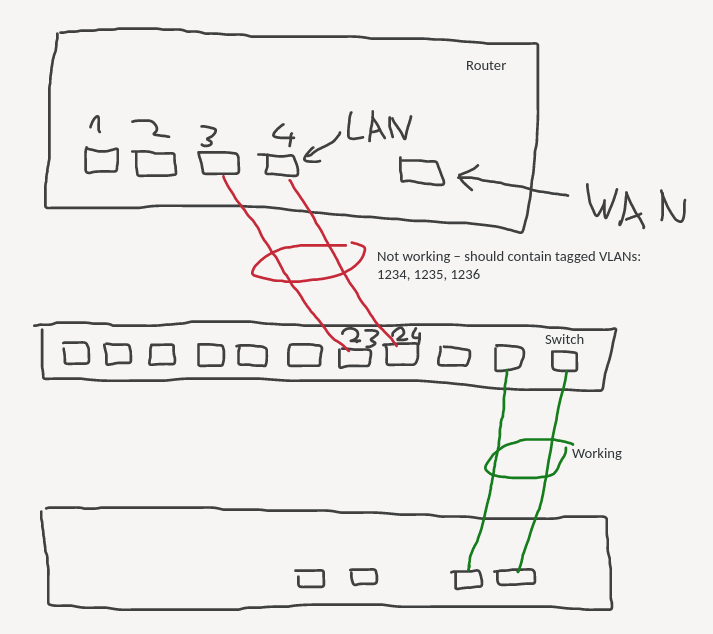 Would be very grateful if someone could help me with this topic.
Do i have to create a bond-interface and ensalve lan3 and lan4 and create an 802.1q devices with the bond-interface as the base?
And than create network-interfaces (each with its separate ip-nw) based on the 802.1q devices?