I posted the gist of this on openwrt subreddit, so, if you are subbed there, you may have seen this already.
Router is Netgear R6220 and I have installed ROOter firmware (OpenWRT 18.06.1)
The router has 128MiB/128MiB, but, 60MiB of storage is a reserved partition, I had hoped I could install kmod-mtd-rw and recapture the reserved storage for use with the router.
However, I got a dependency error when I attempted to install it.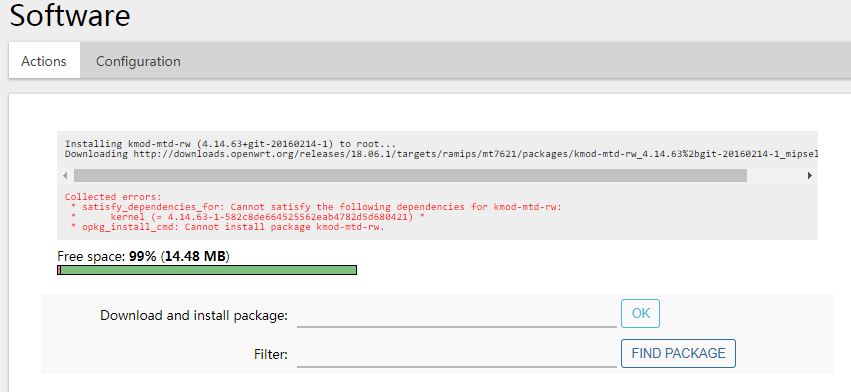 Obviously, this is a kernel issue. But, I am wondering how to resolve it. Since the kernel on my router is 4.14.63 and the error shown above involves dependency of kernel 4.14.63+git-20160214-1
What actually is signified by "4.14.63+git-20160214-1" and what makes it different than my router's kernel 4.14.63?
This is all a learning opportunity for me.
So, even if I am able to open the reserved 60mb for read and writes, I don't know if or how I could utilize it for installing packages.