Hello !
I'm new to OpenWRT world. I just installed OpenWrt on my mini router, gl-ar150.
Here is ma lan scheme :
PROVIDER Router : 192.168.0.254 (provides internet access and dhcp ip to my lan devices
OpenWrt router :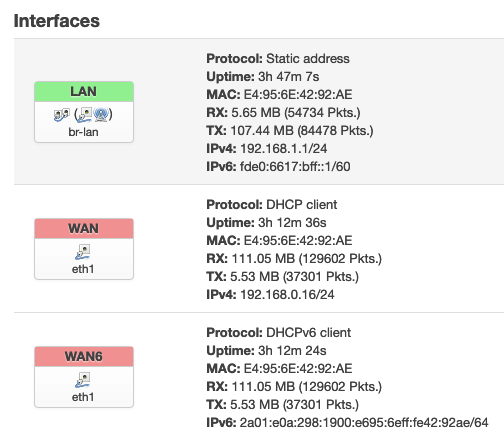 This router is connected via WAN plug on my provider router, and has 192.168.0.16.
The second interface is LAN, and wlan0 is bridged on this interface :
Now that I have pictured my devices, here is my need.
With this 'IOT' wlan, I want to connect all my wifi iot devices, such as cameras, wall switches, but I don't want them able to talk with internet !
My domotic system is jeedom, on 192.168.0.200 on my lan, and I want it to be able to talk to devices on 192.168.1.x.
Can you explain me if it's possible with openWrt, and how ?
Thanks a lot