Dear all,
I was missing a luci-app for usteer, so i had a look at luci-app-dawn and adapted it for usteer. The output currently contains most of this output:
ubus call usteer remote_hosts
ubus call usteer local_info
ubus call usteer remote_info
ubus call usteer get_clients

and looks like this: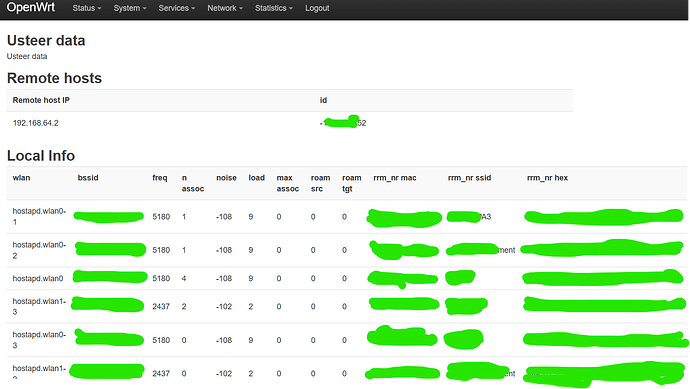 It currently just is 2 files located in /usr/lib/lua/luci/model/cbi/usteer and /usr/lib/lua/luci/controller
Would it help to make a real package out of this? And if so how do i do that?
Thank you,
Ramon