Another question regarding IPv6.
I have two routers connected to my Unitymedia (KabelBW) Modem / Router.
ISP --> KabelBW Modem (Router) --> 1. OpenWrtRouter
ISP --> KabelBW Modem (Router) --> 2. OpenWrtRouter
On the Kable Modem you see the DHCv6 section with the /64 prefix and below the assigned IP addresses.
The screenshot is from the internet, it is not my system.
Please note: On my screen, I can see both OpenWrt routers with IPv4 "assigned"
But I can see only one OpenWrt router with IPv6 "assigned"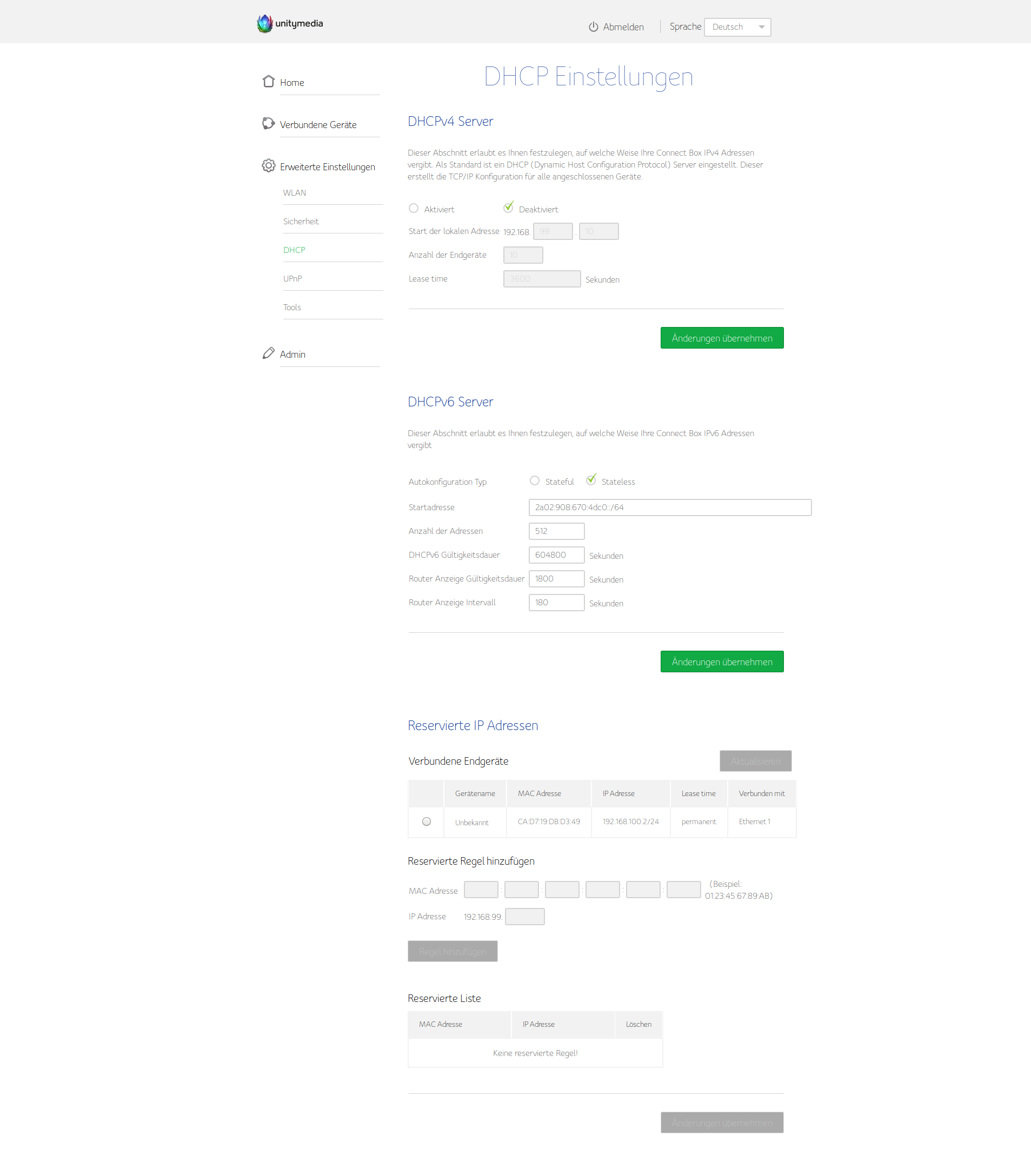 This is similar on OpenWrt in the Overview screen.
On the one router I can see the prefix delegation and the IPv6 address.
On the other one I can also (!) see an IPv6 address (Gateway etc is ok) but no PD.
Accordingly, the devices connected to the second router do not get a global IPv6.
For understanding the PD: Is it that the /64 prefix can be delegated to one client (Router) only?
So, in case of two routers: Shouldn't there be an option on the cable modem (router) to assign to different prefixes to the two routers to make this setup work?