Here is another request to improve the wiki
When searching for "release", I get a very long list of not-so-useful pages: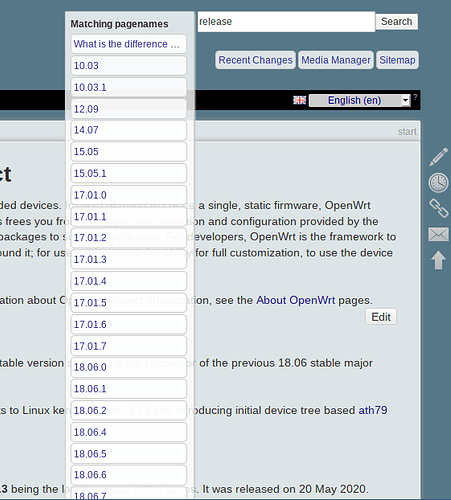 These pages are dummy pages like https://openwrt.org/releases/14.07?redirect=no (without redirect=no of course), and seem to match only because the path to them contains "release".
There are several problems here:
these dummy pages shouldn't appear at all in search results (the "release note" pages they redirect to already appear, but later in the list)
the search result should first show pages that actually contain "release" in their title. For instance, these ones.
also, results should probably appear with the most recent pages first
This plugin looks nice to configure search, but it does not really explain what you can configure exactly.