Hello, I wanted to know if it is possible to recover my router. I needed to return the router to the original firmware and try to load ( i download this www.tp-link.com/us/support/download/tl-wr841n/v13/#Firmware ) it from the local page (192.168.1.1).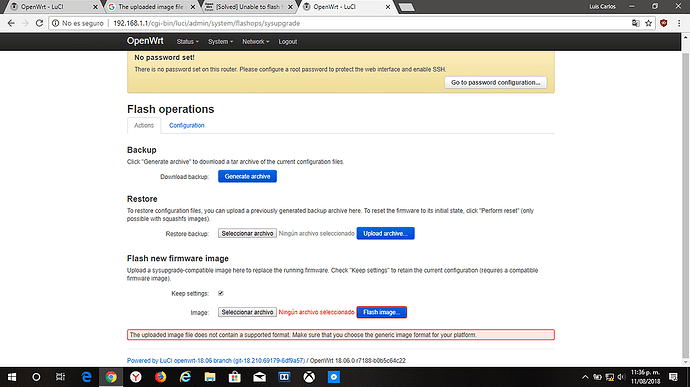 Being a novice user, I left it there "working", but after 1hr I find it with a strange LED pattern.
I also tried making a TFTP server which in theory worked, according to the LOG view, the file was copied but after that it returned to the same LED pattern.
So I would like to know if someone could give me some advice, or tip if I am making a mistake in any step.
Thank you very much in advance, and excuse my English.