Thanks to vgaetera i have tunnel with no encription...
I have 2 routers , one has static IP and has pptp server on it , and the other is a client.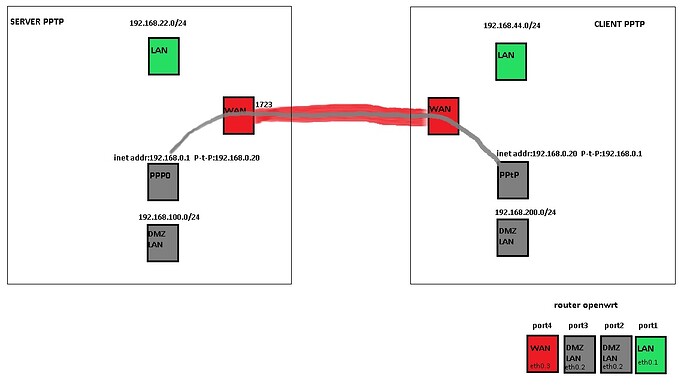 I
n order to protect my network from the dirty
pptp
tunnel (no encription) which is not secure at all
i am gonna put ppp tunnel in a speccial zone so no one from the tunnel cant access to my LAN
But if someone brakes to my tunnels they can get access to
web interface
and
ssh
(of cose i can use passwords) and maybe somthing else like some system thingy idk , how to isoliate the tunnel from everything on my router ?
(at the same time i need NTP 123 port access to Internet from the tunnel(DMZ LAN) and 8080 port from Internet to 192.168.100.0 but i guesse i can just use Firewall in Luci interface )