entry to the router site.
select and upload .bin
but it does not recognize the file.
helpme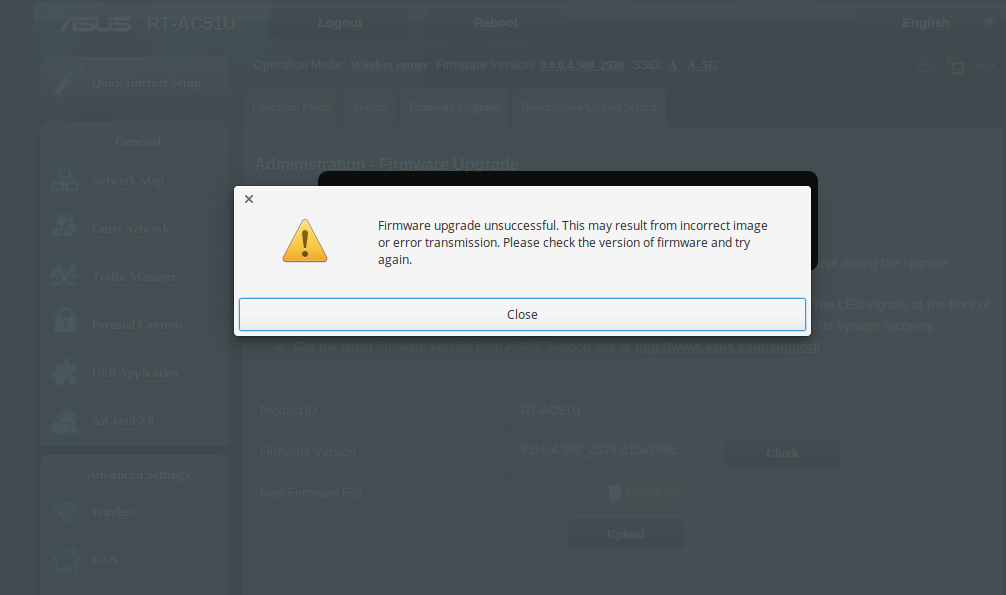 See this OpenWrt article on installing LEDE using the ASUS Recovery Tool...
Hello,
it will have something to do that the ip of the router is 10.0.0.1.
I tried pinging 10.0.0.1 and 192.168.1.1 and could not find anything.
Could you upload a video of the whole process?
Use an IP scanner tool like Advance IP Scanner to find out what IP addresses are found on your network...
http://www.advanced-ip-scanner.com/
Do a search on Google for videos...
"RT-AC51U firmware install site: youtube.com" (no quotes)
Do you have the link to this recovery tool?
tried to flash openwrt firmware with tftp (windows builtin client)
and got the following error message
static ip was set subnet mask too no gateway in adapter settings on windows
what was wrong?
This topic was automatically closed 10 days after the last reply. New replies are no longer allowed.