I would like to extend my wi-fi coverage in my house. There are two wireless networks: the first is a private and the second is a guest network. I have an old TP-Link WR841N router, which can be used as an auxiliary router to repeat Wi-Fi signals. The main router is a TP-Link WR1043ND.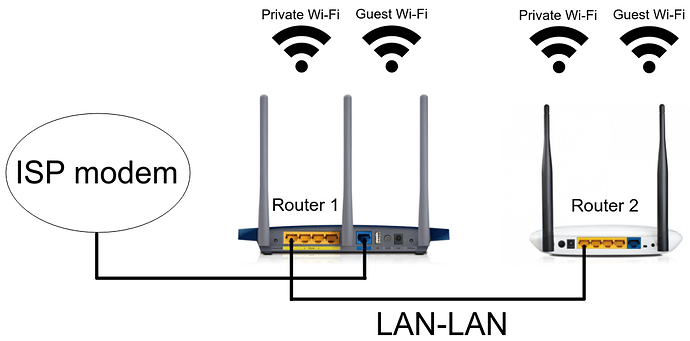 I tried to follow OneMarcFifty's video. This is very clear and detailed. However I always get stucked, when wi-fi networks assigned to VLANs (from 5:28 in the video).
It seems that DSA messed up a lot of things. My router is based on the ath79 target, which is not supported (yet) by DSA, so I have to use swconfig.
In the video, it is necessary to navigate Interfaces >> LAN >> Physical settings tab but this tab is missing. I know that it has been reorganized a few months ago (I use 21.02, however in the video 19.07 is used), but I can't understand the new method.
Is there anybody who can tell me how to configure VLAN (or how to complete this step)?