Hello!
The openwrt-22.03 is connected to "internet router 1" by wifi as a client. It work perfectly.
Now I try to connect to other wifi network by "internet router 2". Add new network, set SSID etc. Internet is connected.
But WWAN interface show Error: Network device is not present. And router with openwrt does not give internet through wifi as a master.
I check manual https://openwrt.org/docs/guide-user/network/wifi/connect_client_wifi but did not see my case.
Please give me advice how to add second client?
First working router
WWAN

wireless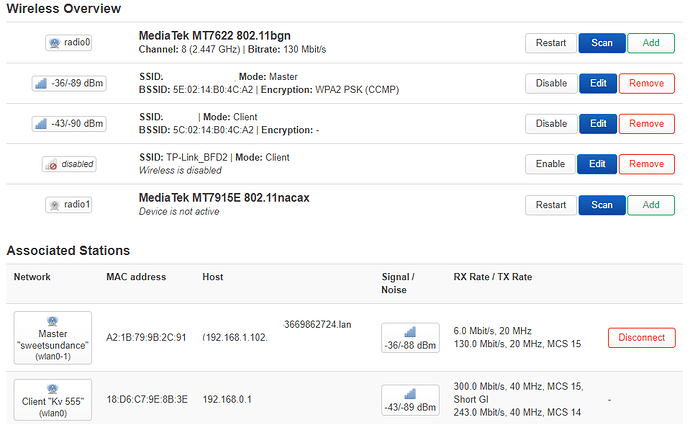 Second router
WWAN

wireless