Hello )
How debug QoS Speed on this device ?
I'm try do this with luci-app-qos and qos-scripts.
same I try do this with luci-app-sqm andsqm-scripts
But me not like result.
OpenWRT set as :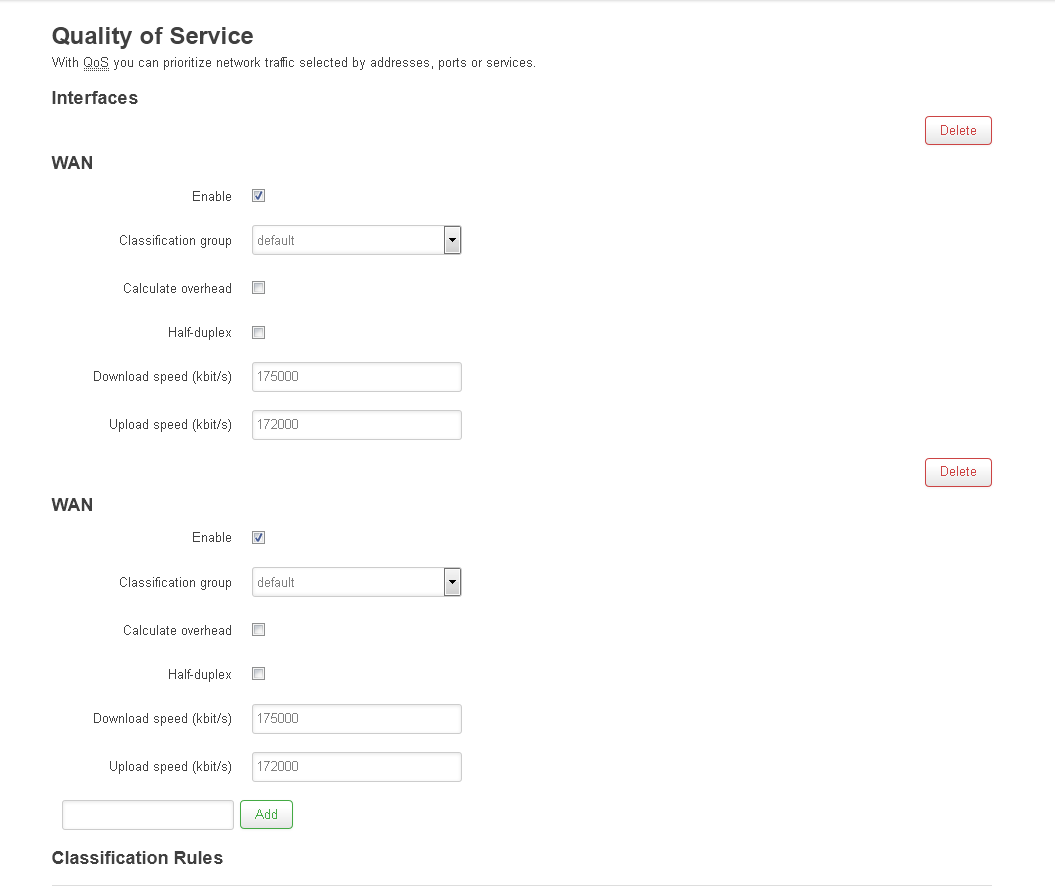 If use only one wan , that speed limited only one channel DL or UL.
If less - speed yet less. In DD-WRT I use Coodel / HTB and set as DL 164000 and UL 16000 and speed more. In OpenWRT I'm need set double wan's and DL 175000 and UL 172000 , but speed lesser.
Why so slow and what can do?
Thanks!