Hello Everyone, i'm currently facing an issue when creating hostnames. Under network > hostnames I typed in the desired hostname and Ip address of the clients (all these 4 devices have a static lease).
But when using my windows pc (with hostname "Pccione") I cannot ping any hostname, only by ip. (adding .lan does not work either)
Connected via SSH to the router I can ping all these clients by the hostname.
My pc is currently using dhcp, with a static lease. ipconfig /all shows some IPv6 addresses (I don't know what they are, IPv6 is disabled on my router) and between those there's the router ip (192.168.188.2)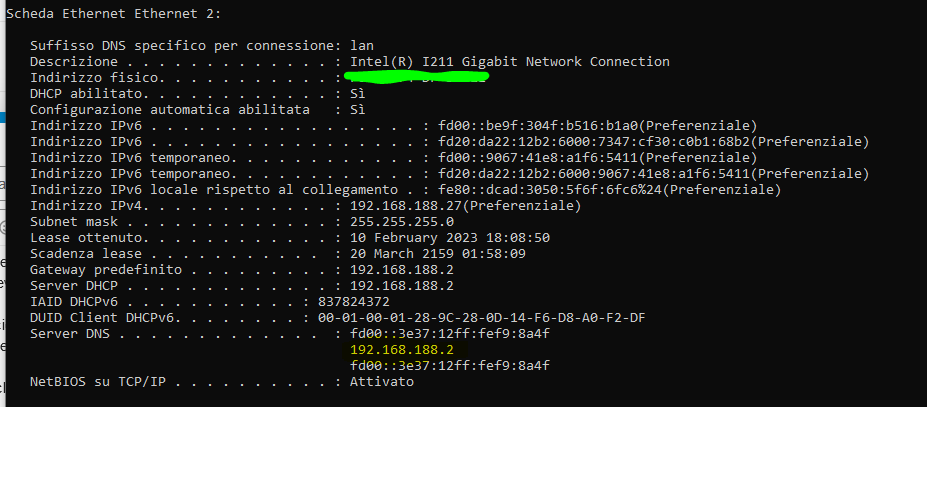 Are those Ipv6 causing this issue or have I done something wrong with the hostnames?