I've set up my home network with three OpenWrt-Routers: one that connects to the Internet and provides a normal wifi access point. Connected to this router are two additional routers who each tunnel their whole traffic through wireguard - and each of them has their own wifi network: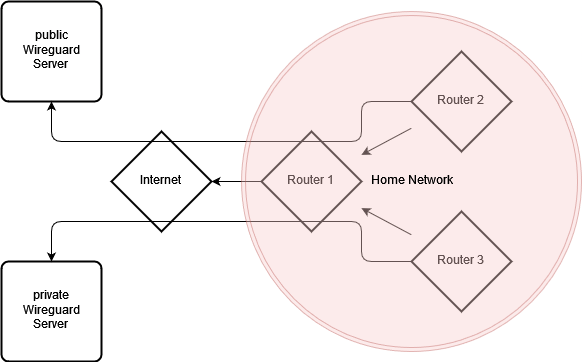 Now what I'd like to set up is a home network, where I can communicate freely between those three routers and the clients at home.
But I really have no clue how to manage it. I've tried to use PBR for this, but I'm simply overstrained by it - I don't really get how to use it.
What do I need to make this happen?