Dear community,
First of all, I'm no expert in networking. That being said, a while ago I setup WireGuard with it's firewall rules for the office network in order to access the IP cameras (it's working fine). Now, I did the same for my home network but, since I didn't remember what tutorial I followed before, I just copied the same configuration from my office router. The thing is that I don't know if these firewall rules are okay to manage the VPN traffic. I suspect there's something wrong, although I can connect just fine, but I'm concerned about security. Is it possible that you could lend me a hand?
Here's my current setup: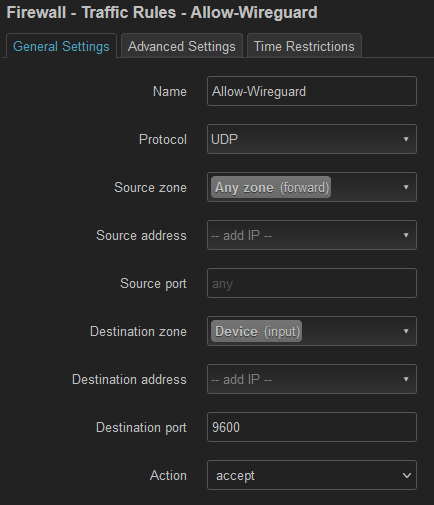 I have no port forwarding rules.
Any help will be appreciated! Thanks