Hello,
I live in Austria and I have a DSL connection from Magenta. Now I'm using a fritz box 7530 with fritzOS but I would like to use my fritz box 3370 with openwrt. When I plug in the 7530 it just works but I don't know how to set up the 3370. I tried everything but Iit just says interface is not present. The magenta support told me that I don't need any credentials to connect. Could someone please help me? Here is a picture of the connection summary on the fritz box 7530: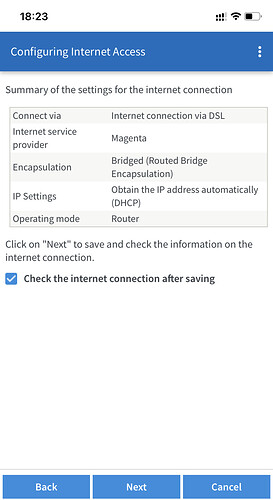 And the export of the fritzOS configuration:
https://anonfiles.com/G6k6BdB1y3/FRITZ.Box_7530_164.07.29i_05.10.22_1356_2_txt
Thanks for your help in advance!