Hello,
for testing purpose I want to setup network in which an openwrt vm serves only other virtual machines under Virtualbox.
Following this guide I downloaded and deployed the openwrt VM.
I set 3 interfaces:
1- host only (MNG) for managing purpose and access through ssh, LUCI, etc
2- nat as the WAN interface
3- internal network to create the LAN I need.
Now I'm a bit confused: the first two work "out of the box" but the third interface is not recognized. When I install open wrt on real routers I usually find the LAN ports already visible and active, instead in this VM I ca see only the MNG (1) and the WAN (2).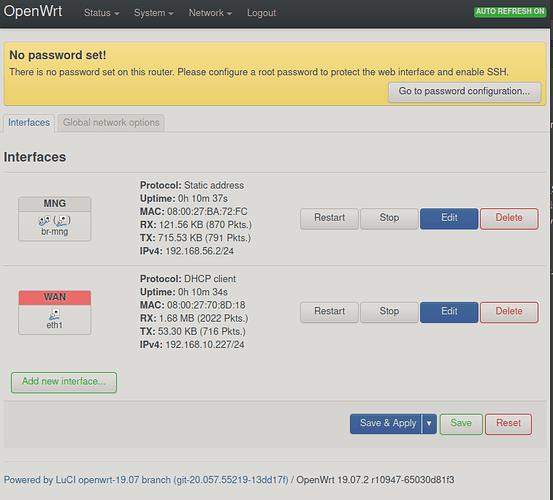 Now I'm not sure how to continue, should I create a new interface in LUCI for the 3rd NIC and then make a bridge to the WAN interface? Is there any doc I can read about this?