Hi,
I have the following setup at home:
Main router: raspberry pi4b; 192.168.10.1, wifi is disabled.
2nd router: RT-AC68U running merlin firmware192.168.10.2, connect to main router by cable;
3rd router: 192.168.10.3 running openwrt firmware, connect to 2nd router by cable;
4th router (Netgear wifi externder ): 192.168.10.4 running official firmware, connect to 2nd router by cable.
2nd to 4th routers have wifi enabled for wireless devices, they are acting as wired and wireless AP. All devices connected to them are in the same subnet.
Now I want to enable guest wifi on 2nd and 4th router. There is option to add guest wifi on merlin firmware and Netgear firmware, see snapshot for setup on each router: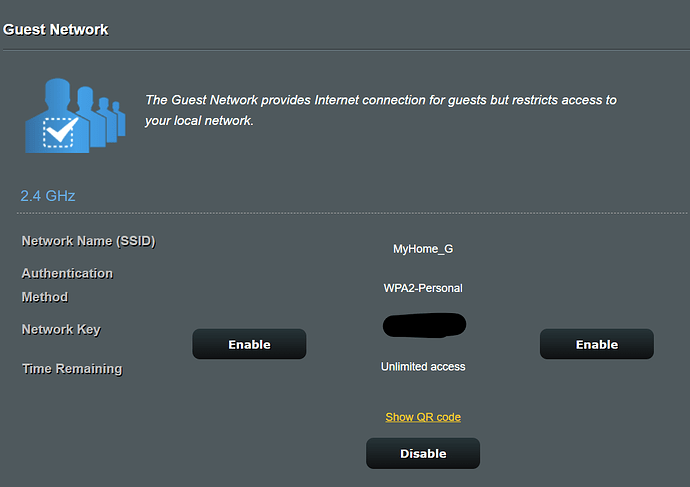 I am able to connect MYHOME_G and access internet without problem. However, I am also able to access LAN although Allow access to my local network is not checked.
How can main router know the devices are on MYHOME-G so I can limit the lan access for them in main router? Thanks