I have noticed a significant degradation in performance on the GL.iNet GL-B1300 running 21.02. I can speed test at around 900 Mbps using 19.07.8, If I am running 21.02.1 my performance is in the 300 MBps range. Tests were performed with minimal configuration and without SQM or other shaping packages installed.
Here's an example Speedtest result, wired, on 19.07.
Here's some results from an Eero AP that was connected by wire to the GL-B1300 showing the ~ 300MBps performance. The older 900 Mbps results were with the Eero acting as a router.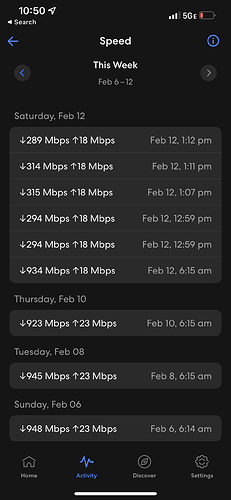 I've tried to find other people talking about this on the b1300 or IPQ4028 based boards without any luck; thanks in advance for any guidance you can offer.