Hello,
I have a question regarding setup of VLAN for FreeBox Mini 4K from Free internet provider in FR.
I have this setup :
Internet --< FreeBox InternetModem >-----< OpenWRT >---< switch >--------< FreeBoxMini >
................................................ Internet Side | Home LAN Side |___ other lan devices
This setup allows the whole Home LAN access to the internet (or not according to openWRT rules).
In order to receive TV on the TVSet via the FreeBoxMini device I need VLAN 100.
To achieve this I did this setup in OpenWRT: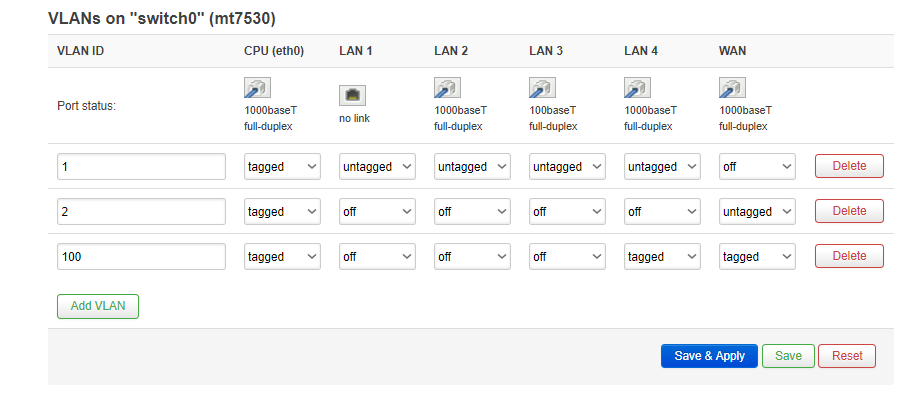 And it works
Question is : Is this safe with the firewall side of things (ie respecting the rules I set in OpenWRT firewall), or is this just a fully opened tunnel between the internet side and the LAN side, thus simply bypassing the interest of having / using a Firewall.
Thank you.