Hello Geeks,
I am a new user trying to configure a secure Home Network.
I have a running system where I have used openwrt based router to partition my network using vlans . I have recently introduced a firewall solution "IPFIRE" in the upstream of the router. The setup has ISP MODEM-> IPFIRE->OPENWRT ROUTER -> devices in multiple VLANS.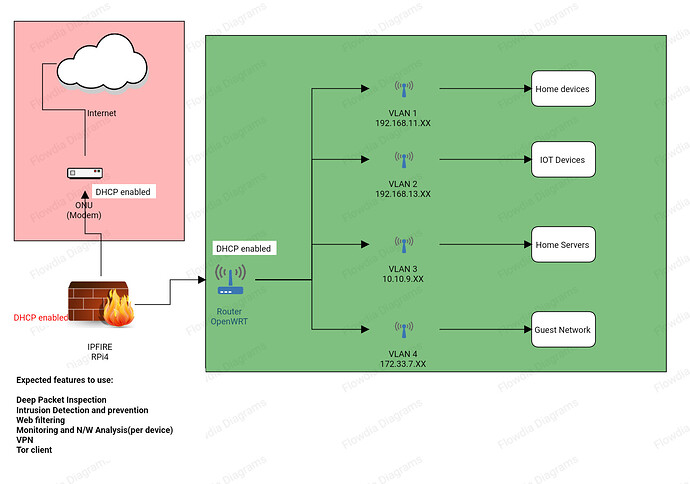 ps:ignore the validity of ip ranges, they are indicative.
Currently when I see the logs on lan side of the ipfire firewall, I only see the routers IP.Is there a way to configure the openwrt to pass the real client addresses to upstream firewall?