Hi,
I'm curious about what you think. I believe the logging of dropped/rejected incoming packets other than the WAN interface doesn't work.
All my interfaces have this option
option log '1'

All reject log entries originate from WAN. Yet I know there where other rejects happening, too.
When I look at nftables there is only a chain called reject_from_WAN but there is no reject_from_MGMT for example for my MGMT interface.
This is a screenshot from my MGMT Firewall zone setting: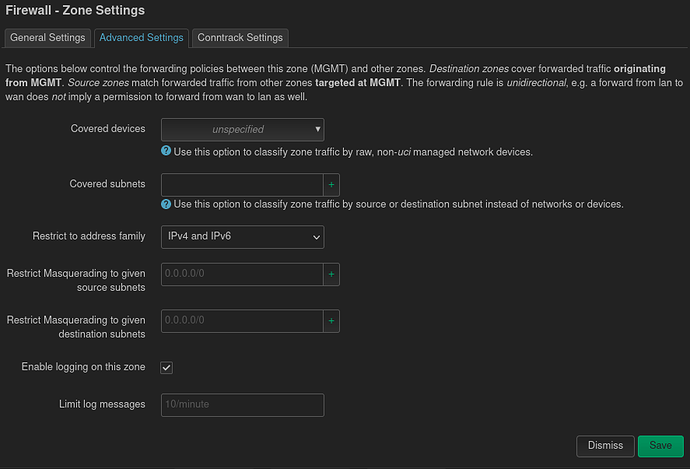 Regards
Junicast