Hello,
I had a bunch of SBCs lying around. Most of them have only one ethernet port, which makes it useless to function as a wired router and USB ethernet isn't always the answer.
But their CPU capabilities are much superior compared to routers within the same price range, hyperthreaded multi-core, AES-NI support, this made me wonder if there's any way to extend the ethernet ports.
I looked online and found a wiki on OpenWrt itself, I wanted to know how this network configuration will work with a 100/100Mbps WAN connection.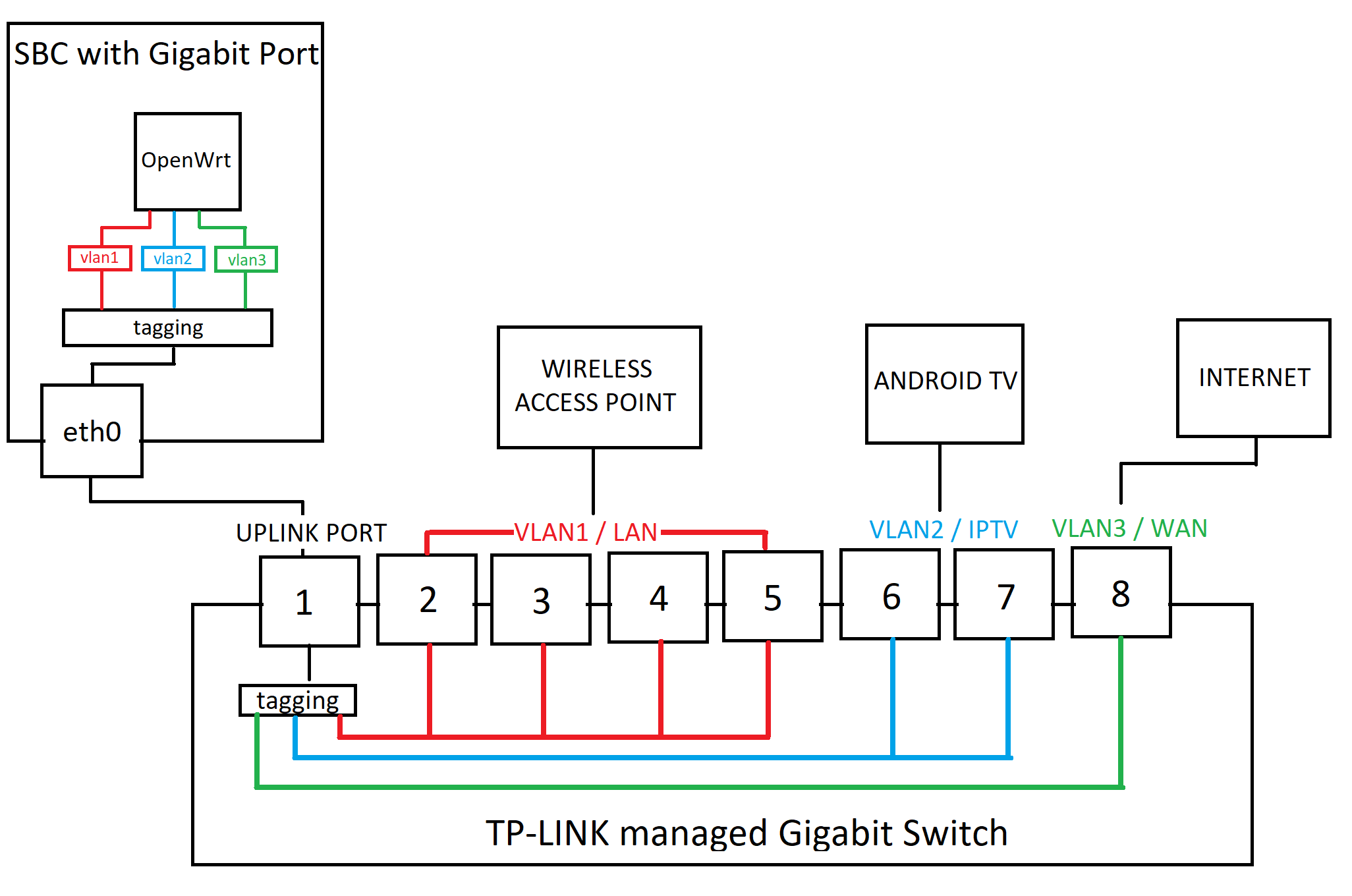 The main reason for sticking with SBCs is OpenVPN performance, I'll have another VLAN for the VPN connection.
How will the routing performance vary? Wil the addition of more VLANs affect the bandwidth?
I don't want to get those mini-pc from AliExpress with 2-6 ethernet ports, as it will be a waste of money for me, I have better hardware lying around.
If this is a better alternative I'll get the TP-Link switch for $30.
Please share your views, any comments/improvements will be of much help.

Thanks.