Hello!
I'm having issues getting gigabit on my wan port on my TP-Link Archer C7 v2, i got it to accept 1000 Mbit for a few minutes before dropping back to 100.
Thinking it was a issue of running an old version of openwrt (18?) i flashed the newest version: OpenWrt 22.03.2 r19803-9a599fee93. Now i fail to get it to accept gigabit at all.
If i run ethtool it shows up as 1000 Mbit/s. But in the web interface i get 100 Mbit/s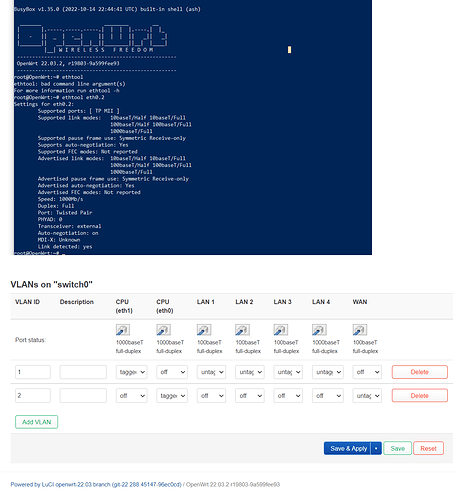 I verified that i can get 1000 from the fiber box. I tried various cat 5e cables.
Why is ethtool showing 1000 and the web interface 100?