Continuing the discussion from Preventing double NAT:
Does the above well-written guide from @mk24 apply to the situation I now have:
192.168.0.1 (OpenWrt Zyxel NR7101 LTE router)

192.168.1.1 (main OpenWrt router)

ethernet cable connecting from LAN port of NR7101 to WAN port of OpenWrt router.
I want to emulate a poor man's bridge mode like as described here:
Assuming @mk24's guide applies to my situation then I can follow it all but can't seem to get it to work properly. When creating the static route as per:
Then add a route for the second LAN (192.168.1.0/24) via 192.168.0.20 which is the reserved IP of the OpenWrt router on the first router's LAN.
What form should this take in LuCi: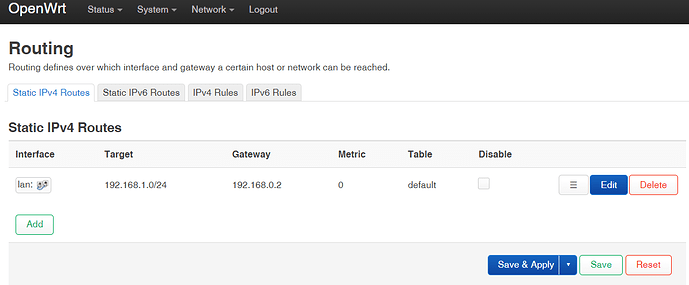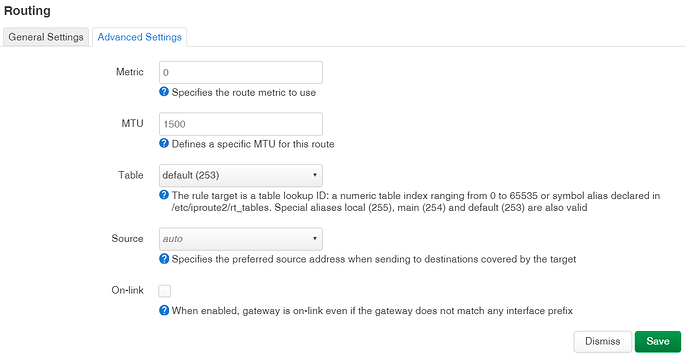 What do I set interface and source IP to be? When I set up the route I don't see anything get entered in the routing table unless I set source IP to one of the options.
Then go to the OpenWrt router firewall setting and uncheck "masquerade" on the WAN and restart the firewall. No more double NAT.
When I do this I lose internet connectivity.