Hey! I followed the guide here:
But I'm not getting very far. My ISP recently blocked a site that i want to access and is hijacking my requests.
The page loads from my Firefox with DoH enabled, so it seems like a good solution globally.
The problem is that not matter what i do, I can not get the page to load from another browser/device.
This is my current configuration: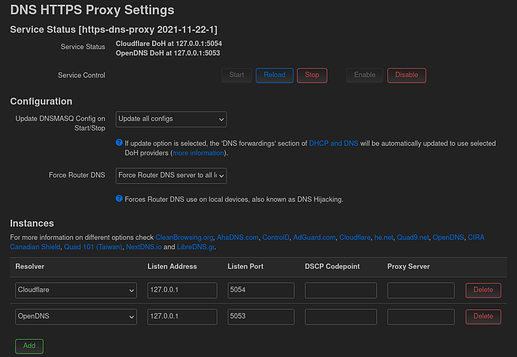 I have to add, that previously, I was using cloudflare as custom DNS resolver as my ISP advertised their custom DNS serves and I removed them in an effort to debug the situation. It didn't work.
What am I doing wrong ?