Hello, i'm new here and need some help, with the bellow diagram, how can access the dlna from the TV ?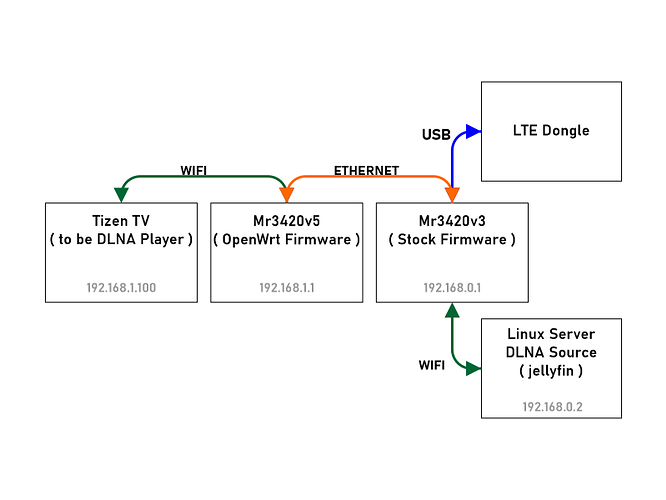 if i connect to the tv to mr3420v3 directly, DLNA is show up, but if i connect the tv to mr3420v5 is not.
in other word, how can mr3420v5 ( OpenWrt ) can work as repeater/extender but over ethernet instead of wifi ?
any help would be appreciated.
thanks.