I'm trying to plan for a company move to a much bigger office, and while I have several years experience with OpenWrt via LuCI, I'm trying to learn how I can achieve something like this: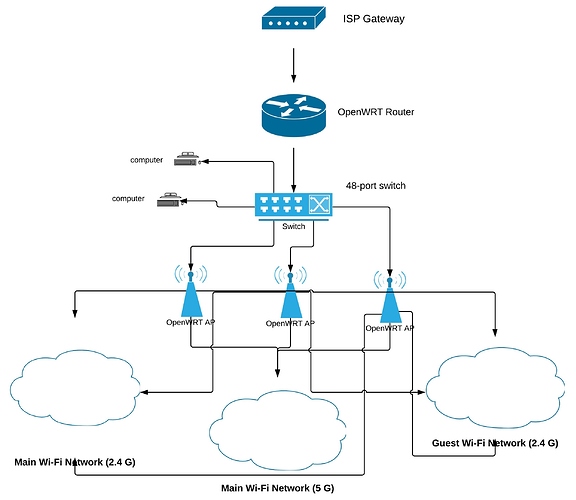 The two things I'm most concerned about is:
creating a guest wi-fi network
distributing all 3 wi-fi networks across 3 access points
I know there's a wiki entry for guest wi-fi here. Not sure if it's up to date. From my reading, distributing the networks requires me to use relayd, as outlined here. Would this be correct, or anyone have other recommended links or pointers? I plan to spend all of Monday and Tuesday working on this. Thank you.