Hi,
I'am a trainee in IT and building a Testlab. I have to Networks:
Server Network 10.0.100.0 /24
Client Network 10.0.10.0 /24 Client network
How i manage that the Clients will get their Info from the DHCP Server sitting at 10.0.100.100? Open WRt version is : 22.03.3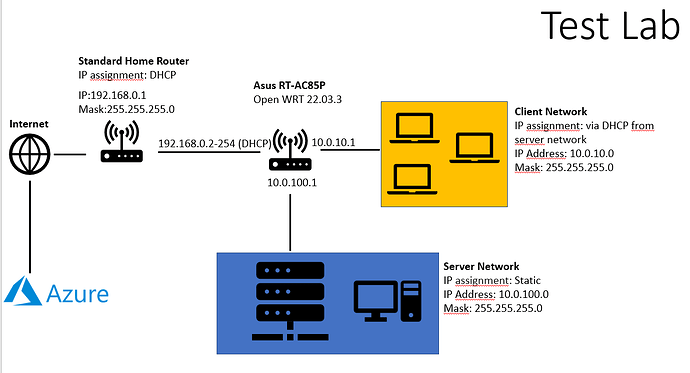 I browsed the web but din't found anything matches. Thx for your answer!