I want to cover a big area with a wifi network and for that i will use multiple router.
But i want also every person to have his own local network wifi and ethernet.
And to make it possible I to isolate them, i choose vlan to be able to control the internet speed using a switch and for security.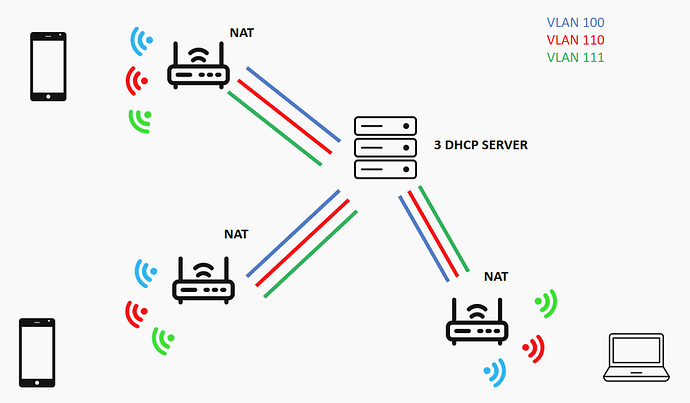 The only problem that i have is with DHCP, I need 1 DHCP for each VLAN.
And I have installed them on a computer and and I want them to be accessible only via nat.
And i want only one DHCP for VLAN to have continuity at the wifi level.
I have tried with DHCP relay but it doesn't work with the nat.
I need some help.