hi there,
i am new here and i have ran into problems with the D-Link DWR-921 4G modem.
so it's the only country in the world i believe, who is asking us to pay for device imei registration, this means that previously i used aircard from netgear the 785s, and i paid 40USD for it's imei to be able to receive cellular reception, remind you this isn't air time payment it's a payment the government is ripping peoples and taking on any phone modem with a 4G or 3G modem. they have also blocked my phone which i bought from the UK and asking for 850USD for a note 22 ultra. Now this is un-acceptable.
Back to the main point.
i need to change imei on DWR-921 to my Netgear 785s imei that i have already paid for, since that device is dead now i can safely use its imei. i could use some help from the community as i have installed the modem using UQMI interface in OpenWRT. the problem is it wont accept the new IMEI, in the AT command section.
could someone please help me with this? i don't want to pay these Rip offs another 30USD for the new imei to be unbocked.
this is just unfair.
[UPDATE] So after looking on different forums i saw couple of posts people's saying that it maybe stolen. For that reason i am uploading proof of purchase just so everyone knows i have genuine problems with the goverment taxes.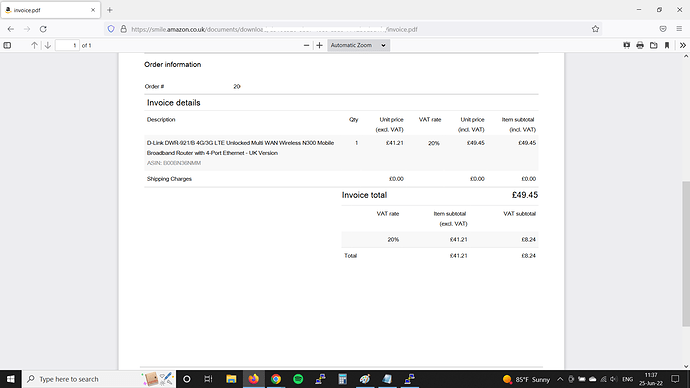 Thank you.