Hi.
I am working on a raspberry with openwrt.
The goal is to route one device to another. My setup is shown below: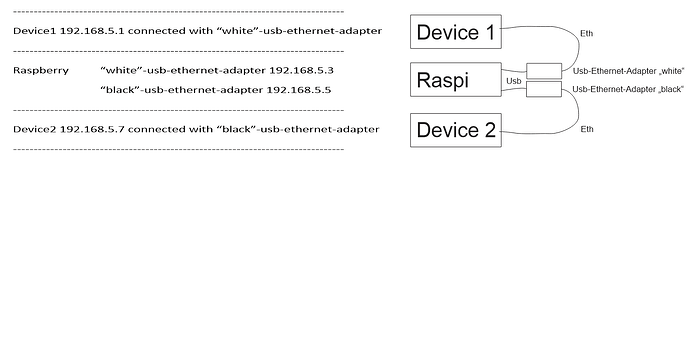 With my configuration I can now ping from
Device2 -> Raspberry (192.168.5.3 and 192.168.5.5)
Raspberry -> Device2
But pinging Device1 from Raspberry or from Device2 is not possible.
If I plug off the black adapter, then I can ping Device1 from Raspberry and Raspberry from Device1
In openwrt I created a bridge-device and added both interfaces (black and white).
Which further information do you need to help?