Hello
I'm new to openwrt with an AX6S and OpenWrt 22.03.5
I'm looking to do something like this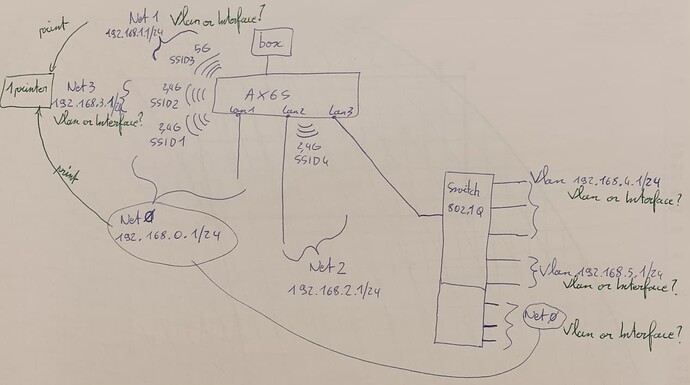 I know how to create "interfaces" and assign them an IP range.
I see how to create a "bridge device" which makes the link between several physical ports and allows to create tagged or untagged vlans between these ports.
What is the link between a Vlan (ID1 2 3 4...) which has no IP range and an "Interface" that has been defined in other section with its IP range?
Thanks in advance