I'm trying to get either a Netopia 3342/3352 modem working, or an Alcatel speedtouch usb modem working to have a low powered modem that can run for a while on my RBPi's UPS.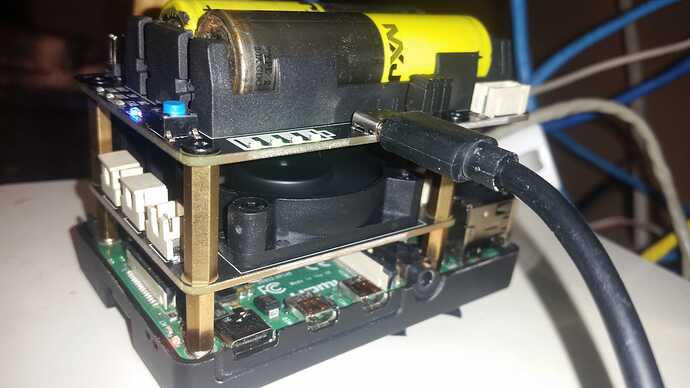 I don't actually have the speedtouch yet, so that may be different, but from what I understand, for the netopia I should put the firmware .bin for it in /lib/firmware (I have) and a config file (cxracru) in /etc. I also have the kmod-usb-atm-cxacru, and br2684ctl packages.
Can anyone help me with this project? I'm stuck with ADSL for the next year at least, and I picked up the modems for a couple dollars each hoping they would be low power solutions that will work, but its not a huge deal if I can't get either one working. It would be cool though, especially since I now have 6 18650 cells on the UPS board and would like to attempt a solar powered solution sometime in the next few months.
This is what I currently have when plugging in the modem:
[133479.022938] /etc/init.d/persistentlucistatistics: stop> /boot/psave/rrd [create</tmp/rrd:1.4M:1:0]
[133479.983466] /etc/init.d/persistentnlbwmon: saving-service-data-save-psave> /boot/psave/nlbwmon
[135531.688933] usb 1-1.3: new full-speed USB device number 4 using xhci_hcd
[135531.816101] usb 1-1.3: New USB device found, idVendor=100d, idProduct=3342, bcdDevice= 1.00
[135531.824685] usb 1-1.3: New USB device strings: Mfr=1, Product=2, SerialNumber=3
[135531.832117] usb 1-1.3: Product: USB NET CARD
[135531.836773] usb 1-1.3: Manufacturer: -
[135531.840742] usb 1-1.3: SerialNumber: 16838728
[135531.853648] cxacru 1-1.3:1.0: ignoring cx82310_eth device


Bus 001 Device 004: ID 100d:3342 Netopia, Inc. Cayman 3352 DSL Modem
Device Descriptor:
  bLength                18
  bDescriptorType         1
  bcdUSB               1.10
  bDeviceClass          255 Vendor Specific Class
  bDeviceSubClass         0
  bDeviceProtocol         0
  bMaxPacketSize0        64
  idVendor           0x100d Netopia, Inc.
  idProduct          0x3342 Cayman 3352 DSL Modem
  bcdDevice            1.00
  iManufacturer           1 -
  iProduct                2 USB NET CARD
  iSerial                 3 16838728
  bNumConfigurations      1
  Configuration Descriptor:
    bLength                 9
    bDescriptorType         2
    wTotalLength           67
    bNumInterfaces          1
    bConfigurationValue     1
    iConfiguration          0
    bmAttributes         0x80
      (Bus Powered)
    MaxPower              500mA
    Interface Descriptor:
      bLength                 9
      bDescriptorType         4
      bInterfaceNumber        0
      bAlternateSetting       0
      bNumEndpoints           7
      bInterfaceClass         0 (Defined at Interface level)
      bInterfaceSubClass      0
      bInterfaceProtocol      0
      iInterface              0
      Endpoint Descriptor:
        bLength                 7
        bDescriptorType         5
        bEndpointAddress     0x81  EP 1 IN
        bmAttributes            2
          Transfer Type            Bulk
          Synch Type               None
          Usage Type               Data
        wMaxPacketSize     0x0040  1x 64 bytes
        bInterval               0
      Endpoint Descriptor:
        bLength                 7
        bDescriptorType         5
        bEndpointAddress     0x01  EP 1 OUT
        bmAttributes            2
          Transfer Type            Bulk
          Synch Type               None
          Usage Type               Data
        wMaxPacketSize     0x0040  1x 64 bytes
        bInterval               0
      Endpoint Descriptor:
        bLength                 7
        bDescriptorType         5
        bEndpointAddress     0x82  EP 2 IN
        bmAttributes            2
          Transfer Type            Bulk
          Synch Type               None
          Usage Type               Data
        wMaxPacketSize     0x0040  1x 64 bytes
        bInterval               0
      Endpoint Descriptor:
        bLength                 7
        bDescriptorType         5
        bEndpointAddress     0x02  EP 2 OUT
        bmAttributes            2
          Transfer Type            Bulk
          Synch Type               None
          Usage Type               Data
        wMaxPacketSize     0x0040  1x 64 bytes
        bInterval               0
      Endpoint Descriptor:
        bLength                 7
        bDescriptorType         5
        bEndpointAddress     0x83  EP 3 IN
        bmAttributes            2
          Transfer Type            Bulk
          Synch Type               None
          Usage Type               Data
        wMaxPacketSize     0x0040  1x 64 bytes
        bInterval               0
      Endpoint Descriptor:
        bLength                 7
        bDescriptorType         5
        bEndpointAddress     0x03  EP 3 OUT
        bmAttributes            2
          Transfer Type            Bulk
          Synch Type               None
          Usage Type               Data
        wMaxPacketSize     0x0040  1x 64 bytes
        bInterval               0
      Endpoint Descriptor:
        bLength                 7
        bDescriptorType         5
        bEndpointAddress     0x84  EP 4 IN
        bmAttributes            3
          Transfer Type            Interrupt
          Synch Type               None
          Usage Type               Data
        wMaxPacketSize     0x0008  1x 8 bytes
        bInterval             200
Device Status:     0x0001
  Self Powered