So a few months ago I finally switched internet providers and got an IPv6 address ('bout time!).
I managed to setup my network using both DHCPv6 and a DS-Lite tunnel, but I wanted to have public access via IPv4 in case I need to access my network from an IPv4 only network in the future, so I setup an extra interface via PPPoE: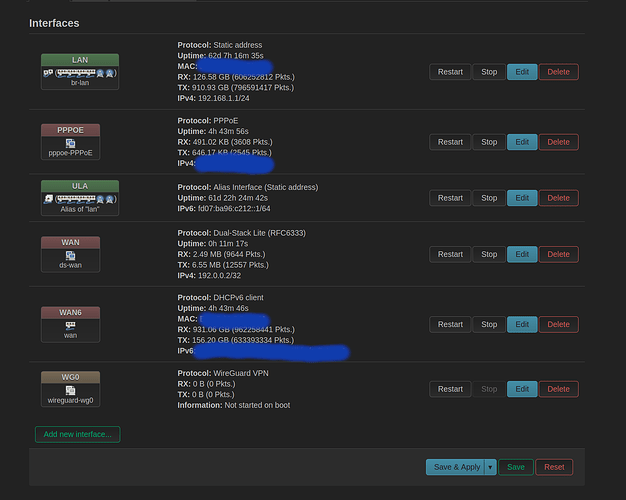 I setup a few NAT rules and for weeks I've been scratching my head, why does the port forwarding not work? I assumed something about the firewall must be failing, until finally today I figured out, the firewall was correctly forwarding the packets to their destination nodes inside the network, but those nodes had no way to reach back through the PPPoE interface to their destination! I confirmed this by enabling a default route on the PPPoE interface. Unfortunately, this setup will forego the faster DS-Lite tunnel and forward all IPv4 traffic through the slow PPPoE tunnel.
How can I setup OpenWRT to enable outside IPv4 connections via PPPoE, but still have default routes going through DS-Lite? Thanks!