I've tested some collectd plugin, but now I've removed them, but I still have the empty graphs in LuCI.
I'm writing external data to a USB disk, is there a way to clear the unused plugin graphs?
Fopr example, I've disabled the I/O disk stats from the disk "ubiblock0_0" but the graph is still here, and I want only the other two that are working correctly: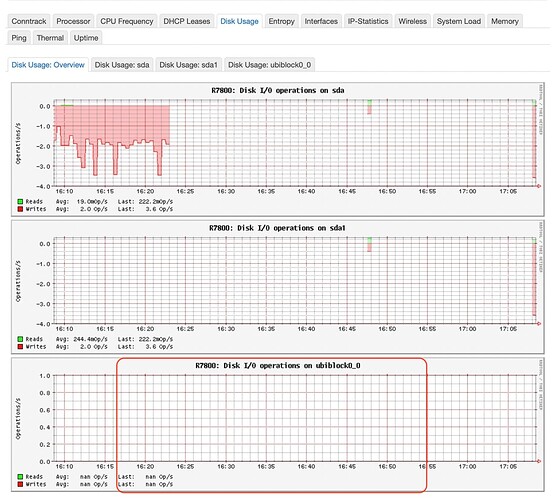 Thanks!