hi,
i have a router with tri-band wifi : one 2.4Ghz and two 5Ghz
in Luci when i check the channels for both 5Ghz radio, i can see that it is splitted.
One wifi go from 36 to 64 and the other one go from 100 to 173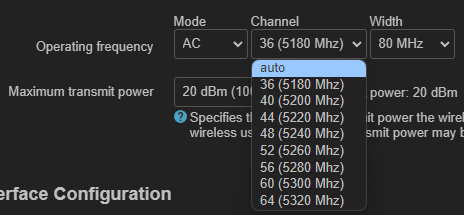 if i want to disable one wifi 5, and enable the other one with the full channel list from 36 to 173, or just change the way it is splitted . how can i do that ? is there a command or a file to edit somewhere to enable/disable channels for a radio ?