Hello guys,
i bought the Ubiquiti Edgerouter-ERX for VLAN routing.
Got OpenWRT 22.03.2 already up and running.
Now i want to configure the br-lan device for VLAN filtering, but if i enable VLAN filtering on the bridge, it will revert after "Save and apply".
Theres also a device called "dsa" ("Ethernet Switch: "dsa"). Its a "Network device" i think i have to configure my VLANs with this device or? But how i can setup the ports wihtout bridging the eth0-eth4 ports (dsa)?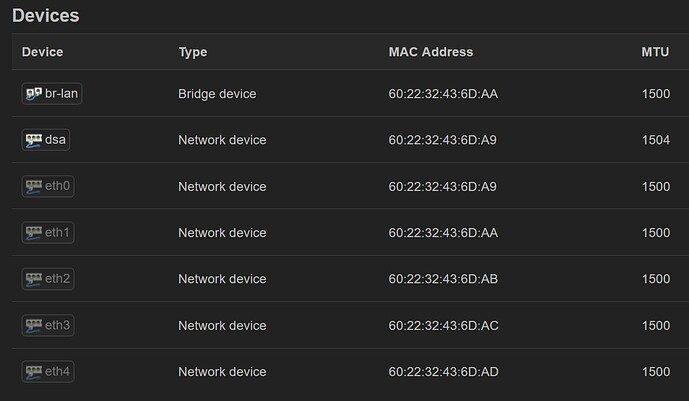 dsa and eth0 have same mac-address
br-lan and eth1 have same mac-address
Can't find any manual or further information in the internet so far..
The device-site is not providing me informations about vlan-config:
Thank you!