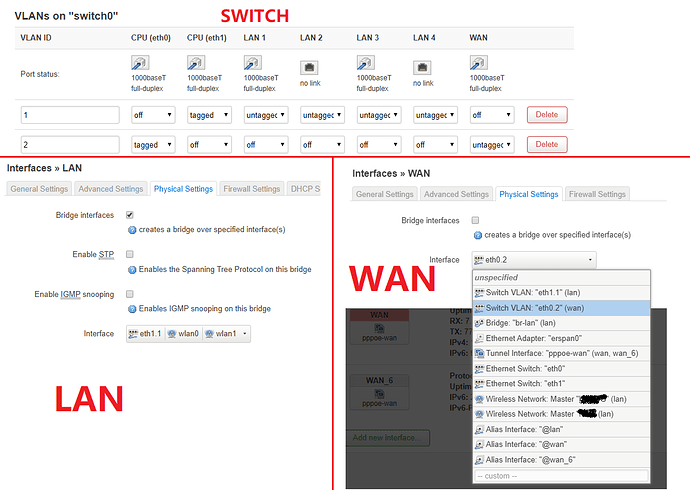 My router is Netgear R7800
The screenshot shows an unused LAN port, which I'm wondering if I could bridge to a specific SSID, say, IPTV.
It shows my current LAN configuration, which hasn't been modified; the wan is my internet configuration, a PPPOE dial to the fiber modem.
What I want to achieve is using the currently available LAN port to connect to the IPTV port on the fiber modem, and bridge that connection to a new SSID for the STB to access.
I would think that requires breaking the LAN port 2/4 out of the current VLAN group and add it to another that connects to a new SSID, however my VLAN/iptables knowledge is next to zero, can someone tell me how to do that? Thank you very much.
P.S. A big thanks to you providing the help and the admin for moving this into the correct sub-forum, this is my first post here although I've long been a fan of the openwrt community.