How to eliminate your Centurylink modem. In three easy steps.
I have CenturyLink gigabit fiber with a ZyXEL C2100T modem and a WRT1900AC router with LEDE Reboot 17.01.4 r3560-79f57e422d / LuCI lede-17.01 branch (git-17.290.79498-d3f0685)
Before you begin please ensure that you create backups of the settings for the router and the modem.
Step 1 - Software: Ensure that luci-proto-ppp, kmod-ppp and kmod-pppoe are installed. They came pre-installed on mine.
Step 2 - Enable PPPoE
Go to Network/Interfaces/Wan and change protocol to PPPoE and enter your DSL username and password (not your account password)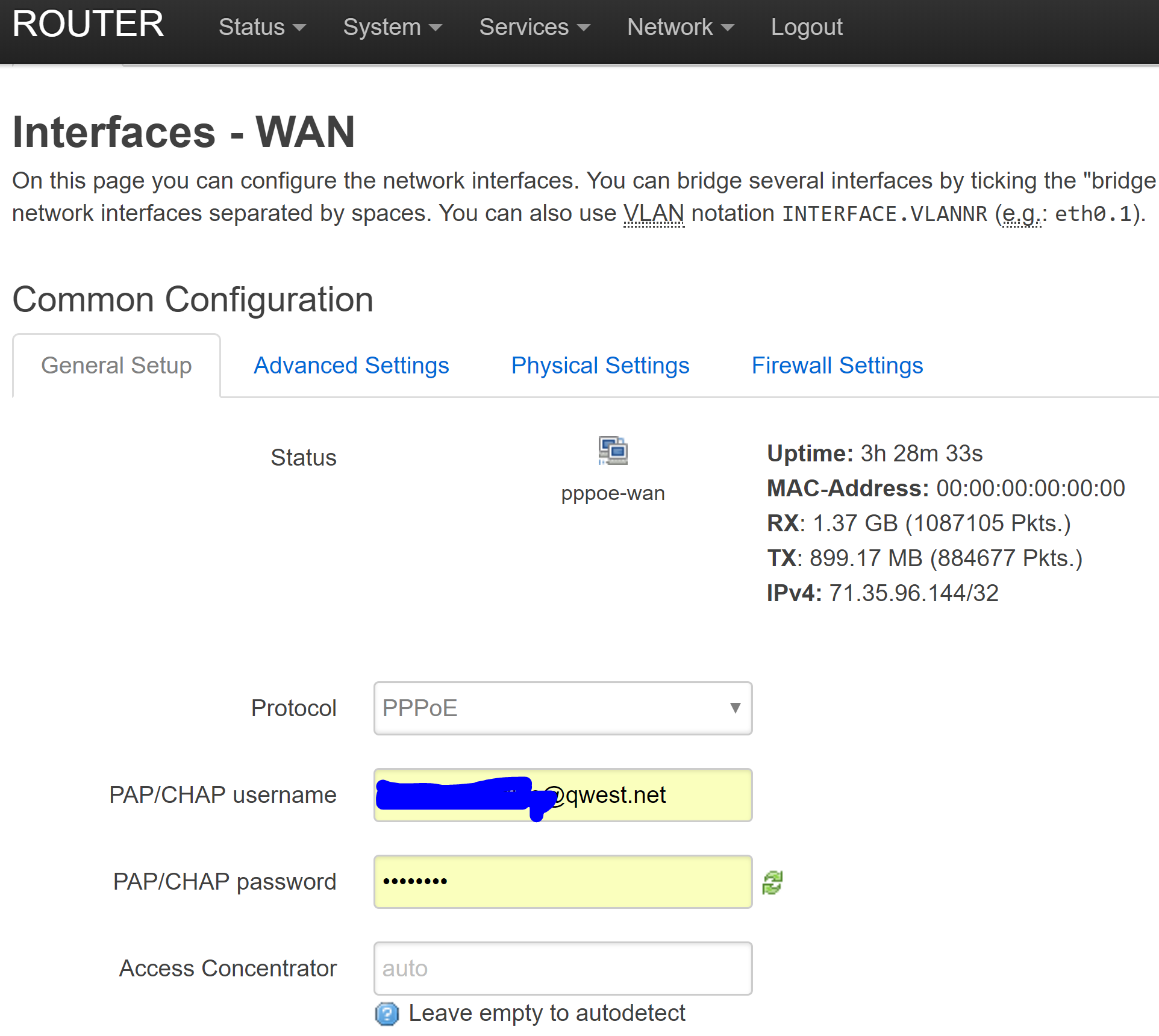 Step 3 - Enable VLAN tagging
Go to Network/Switch and change VLAN ID 2 to 201 and enable TAGGED for the LAN

That's it. Click Save and Apply. Move the cable going to the WAN port of your modem to WAN port of your router. Reboot and enjoy.