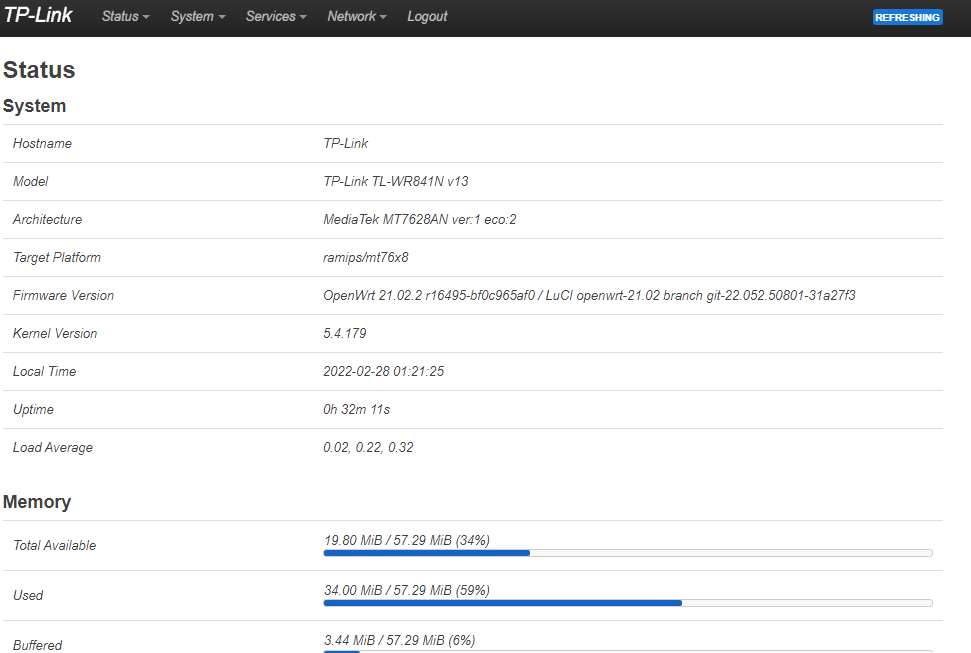 Sharing a custom build I've created for my own use: ( Suitable for version V13 & V13.x )
New Version 21.02.2
Added New luci Web Ui in V21.02.2
New git Version (git-22.052.50801-31a27f3)
Added WPA3 Support
Added Wireguard VPN Support [ Test is Pass (Worked) ]
Added VPN Interface to Network
Added VPN light instead of WPS light [Lock icon LED]
Added Netlink bandwidth monitor for better user volume management
Added Guest feature[ No additional configuration required ] [ Firewall & Network Full configured for Guest network ] (Ready For Use)
Added SQM (Smart queue management).To manage users' speed.
Added QR-Barcode for Wireguard.
Added more security
Main Wi-Fi is secured by WPA2 by default
Main Wi-Fi is on by default
Guest Wi-Fi is secured by WPA2 by default
Guest Wi-Fi is off by default
Added domain " tplinkwifi . net" for better management
Default Router IP : 192.168.0.1 [ To avoid possible problems with the wan ]
Default Guest IP : 192.160.0.1 [ To prevent guest sabotage, the guest has no access to the router settings ]
Added PPPOA
And Other ...

Dear friends, a lot of effort has been put into configuring this image. Please support me with your likes to perform better works.
If you are not satisfied with the boot speed, you can use the previous version ( Ver 19.07.8 )
If you have a constructive suggestion or criticism, I'll be happy to hear from you.
Upload file expiration time: Next 30days
Uploded Files in 28 Feb 2022
Download
Normal Version 21.02.2 [ TFTP Install]=> https://ufile.io/r8k57pfc

Download
Fast Version 19.07.8 [TFTP Install ]=> https://ufile.io/9bey6nj6