Below is the diagram showing my current setup and WLAN connection status.
I tried to copy a file of over 600MB between NAS and PC. The router and PC were in the same room in the distance of 2m. As you can see the transfer rate was around 3.14MB/s (at its peak).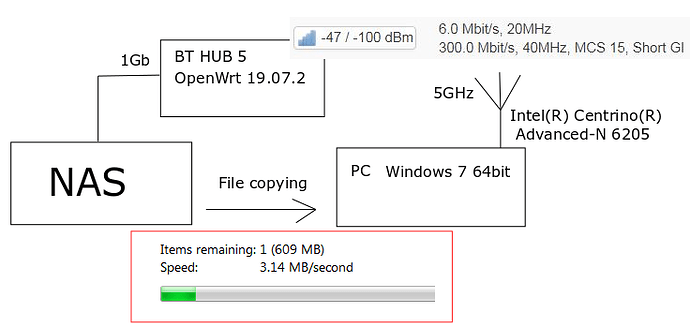 My current WLAN configuration is as follows
What can I do to improve LAN -> WLAN transfer rates ?
Thanks